Lucketts Travel – Dorset, Fareham, Hampshire, Somerset and Wiltshire
Coach hire, business travel, holidays and day trips.
Established in 1926, we've been running for over 90 years. We have extensive experience providing timely, practical and efficient coach hire to tens of thousands of customers across the UK and Europe.
Based in Fareham, Hampshire, we are the leading coach hire operator in the South of England. Hire a vehicle from our fleet of over 160 modern coaches, buses and people carriers on a day rate or contract basis. Our vast fleet is the largest in the region, enabling us to deliver unrivalled flexibility to meet your needs for any occasion:
Weddings
Parties of any nature including stag and hen do's
Airport transfers
Day trips
School trips
School swimming shuttles
College and University shuttles
Mass transport for large events
Professional sports (team and fan transport)
Rail replacement
Staff shuttles
Corporate travel
Luxury coach hire
We also run an award-winning holiday and day excursion programme visiting a range of exciting destinations throughout Britain and Europe. Visit our Lucketts Travel Tours website to learn more.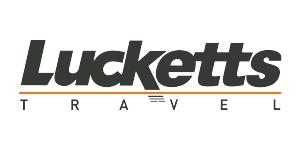 For an accurate quote, we require full addresses. Do you want to continue without changing?
Contact us
01329 242 617
sales@lucketts.co.uk
Lucketts Travel, Broadcut, Wallington, Fareham, PO16 8TB
Join our driving team!
Are you interested in becoming a coach driver? See all of our current drivers jobs and apply today.
National Express Transport Solutions Group Companies